Find a lower price!?


We'll refund the difference.
---
---
Axe-6-963-10
Improve your driving experience with the new CorkSport double-adjustable short shifter for 2007-2009 Gen 1 Mazdaspeed 3. You are sure to find the perfect setup for your ride with our short shifter. With it, you can personalize both the throw distance and shift knob height exactly to your liking.
Not only is your shift time faster with our customizable shifter, it is more precise and controlled. You will immediately feel the difference. The CorkSport Mazdaspeed 3 short shifter is:
Up to 35% shorter than an OEM.
Up to 2 1/4" adjustable height reduction.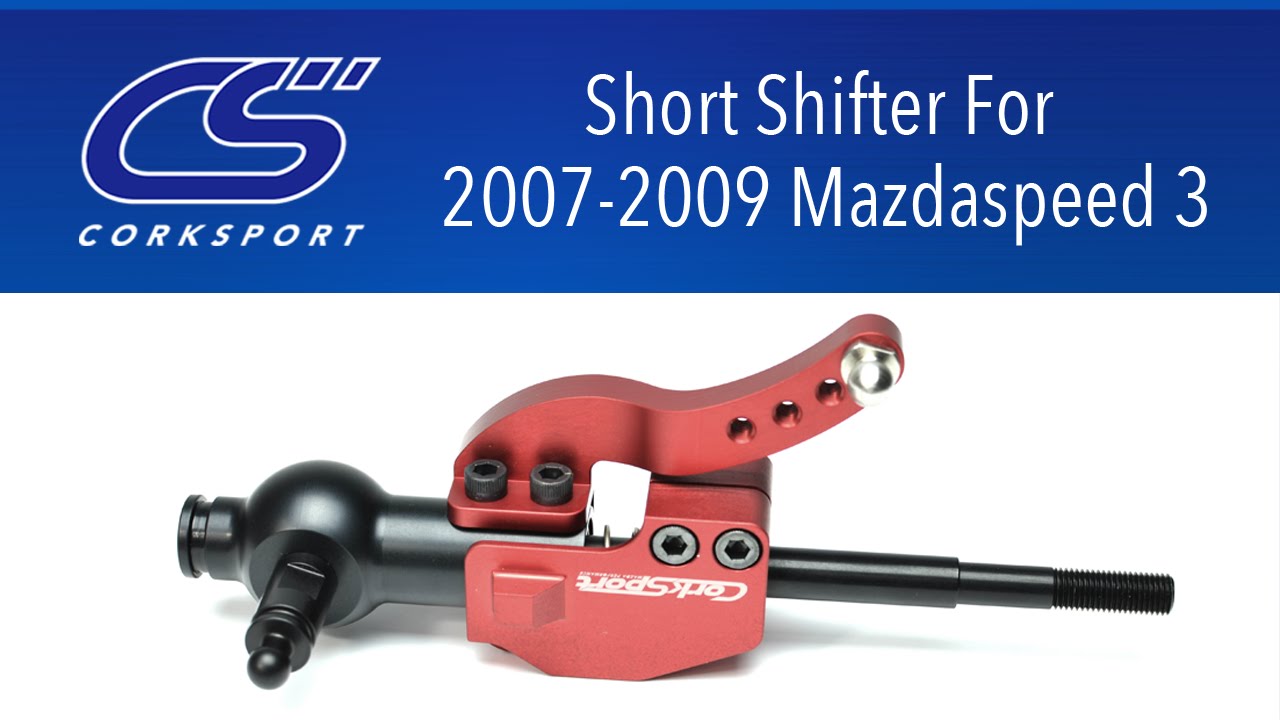 The CorkSport Advantage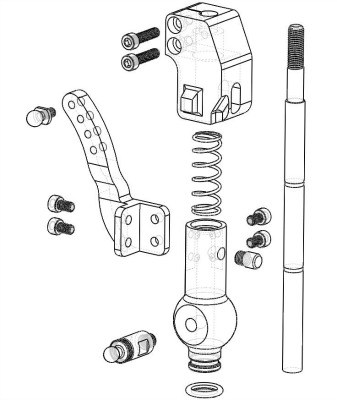 Design: Designed and strength tested using CAD software and simulation to provide the best short shifter for you.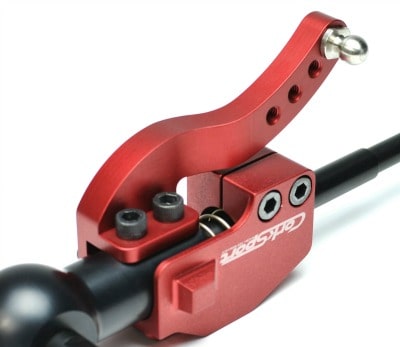 Reduced throw comparison:
Adjust the throw distance from OEM to 35% shorter. Without adjusting the height.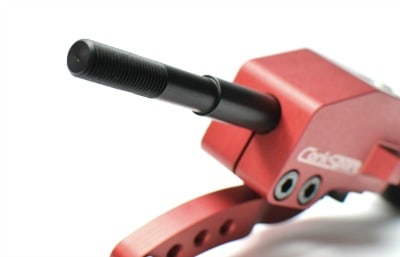 Shifter height comparison:
OEM height - 11 1/8"
CorkSport tallest setting - 11 3/4"
CorkSport shortest setting - 9 1/2"
Adjustability - 2 1/4"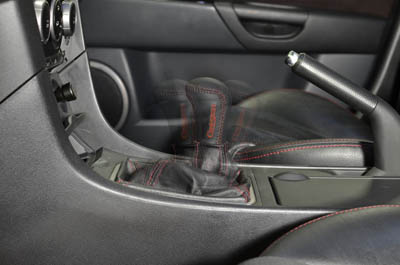 Adjustability: Easily find your sweet spot with 2-way adjustability
Shift knob adjustment from 0.6 inches taller than OEM to 1.6 inches shorter than OEM.
Throw distance adjustment from OEM throw to 35% shorter.
Additional Features
Material:

 

Manufactured from 6061-T6 billet aluminum. Finished with black and red anodizing for killer looks, corrosion and wear resistance, and extreme durability.
Compatibility:

 

Looking for the ultimate in performance when it comes to your Mazdaspeed 3? Pair our adjustable short shifter with the

 

CorkSport Aluminum Shift Knob.
Made in the USA:

 

Engineered, manufactured and assembled by CorkSport in the Pacific Northwestƒ??s Vancouver, Washington.
CorkSport service and support:

 

Includes a 2-year limited warranty, full color installation instructions, and all necessary components. We provide knowledgeable telephone support at 360-260-2675.
How To Install CorkSport 2007-2009 Mazdaspeed 3 Adjustable Short Shifter
It will take you 1 hour to install your short shifter with our instructions.

---