Find a lower price!?


We'll refund the difference.
---
---
**CALL AHEAD FOR COATING COLORS** 
Not too big, not too small. ITS JUST RIGHT for YOUR SPEED. Capable of built block power and extremely fast spool times, this turbo can make 500+whp and hit 20psi by 3500-3600rpm. The CorkSport CST5 turbo can be tuned for a more laid-back curve that is stock block safe or pushed to 30+psi for built blocks and auxiliary fueling. No matter what build you have this turbo will be sure to impress.
The CST5 features a MHI Journal Bearing CHRA, 0.82 Turbine A/R and 4" Anti-Surge Compressor Cover
The CST5 turbo will be available in two boost control setups: Internally Wastegated (IWG) & 44mm Externally Wastegated (EWG) w/included EWG elbow pipe & V-band clamp.
Includes a FREE CorkSport 3.5 bar MAP sensor for accurate boost pressure up to 37psi.
---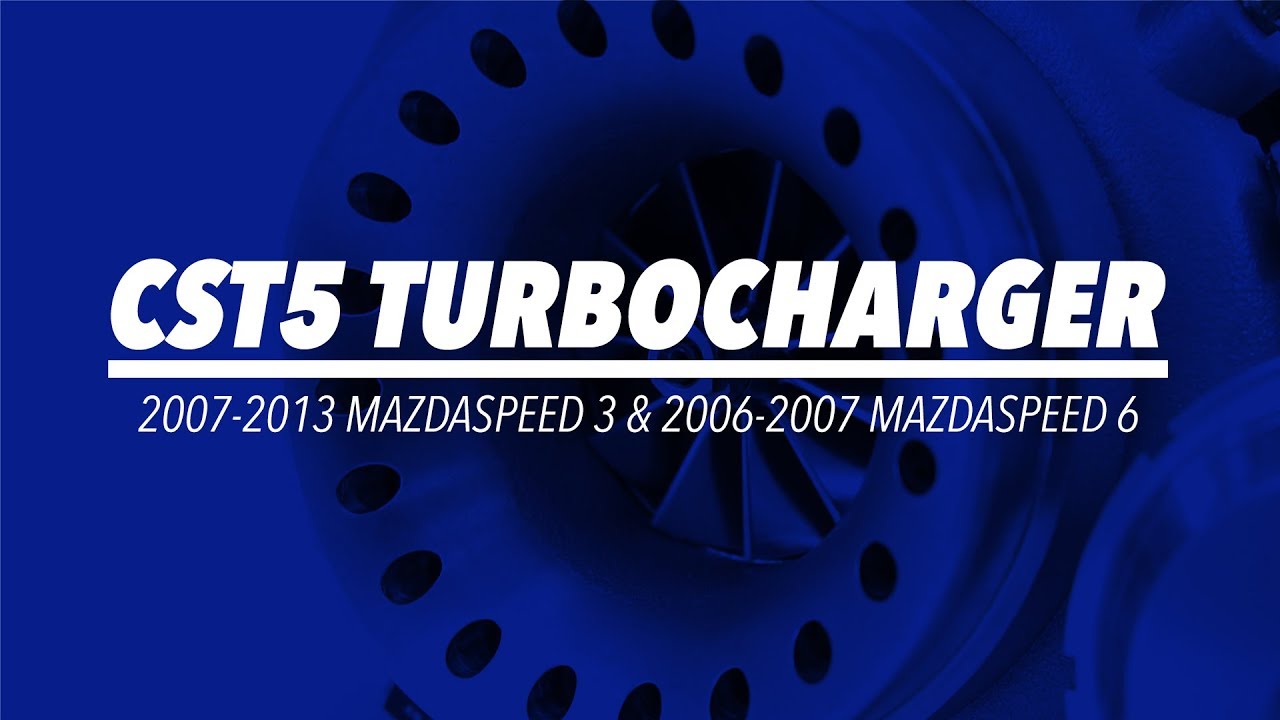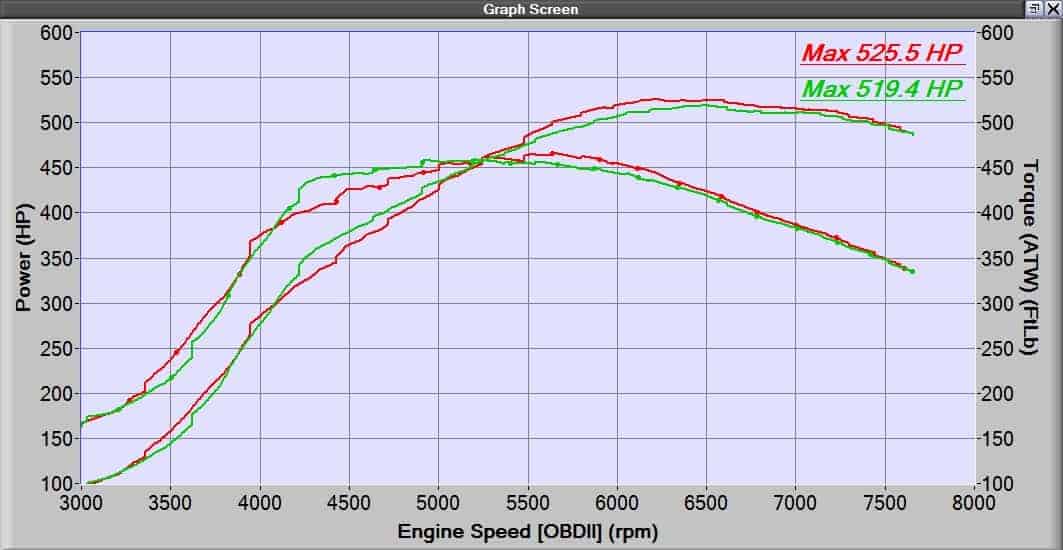 Balanced Performance
The CorkSport CST5 is designed with the ideal balance in response and power for the daily driven Mazdaspeed. Just between the CST4 and CST6, the CST5 can reach ~20psi by 3500-3600rpm and carry power to 7300-7500rpm.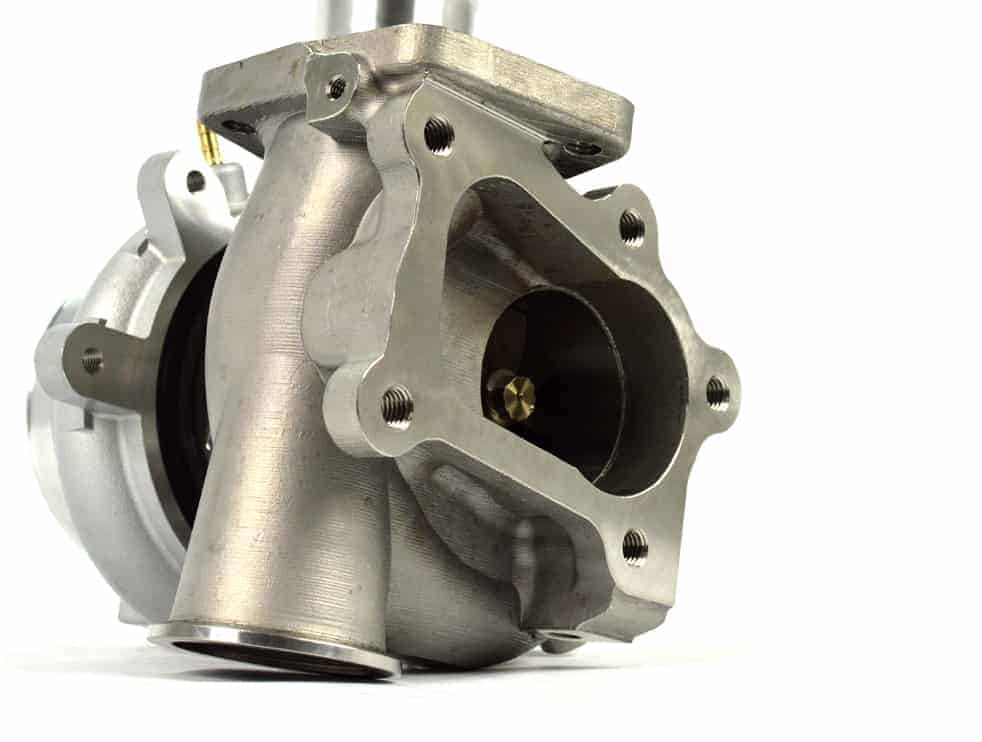 Stock Flange Fitment
Ease of installation and use is key to all CorkSport Performance Turbochargers. The CST5 retains the factory style turbine flanges for a painless installation.

The turbine housing is designed with a 0.82 A/R to balance response and top-end power.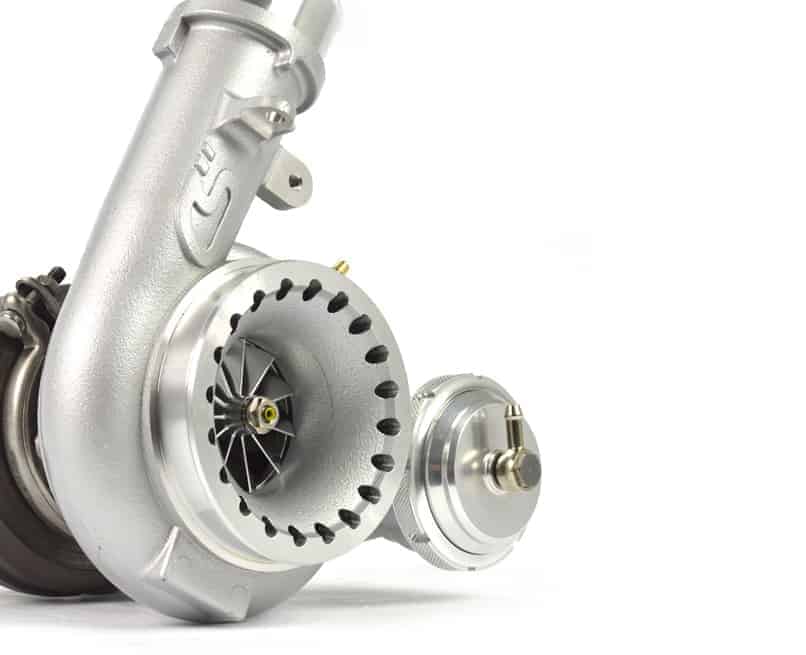 Anti-Surge Compressor
4" anti-surge ported compressor housing is utilized for peak performance operation. The anti-surge porting increase the compressor map width paired with an industry standard 4" inlet to maximize the use of 3.5" and 4" intake system.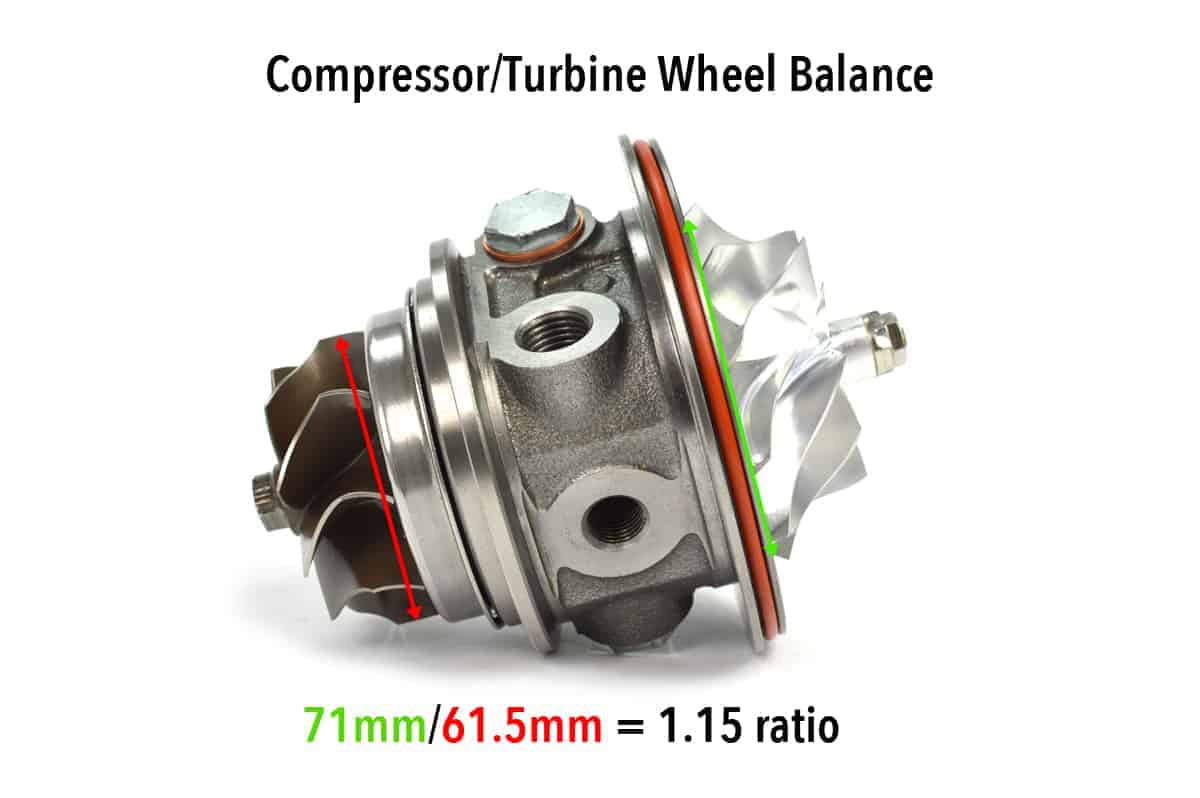 High Performance CHRA
MHI Journal bearing CHRA housings are used for both the CST4 and CST5 turbochargers for their increased cooling capacity and proven reliability.

High performance journal bearings and a 360 degree high performance thrust bearing is used.

Comparing the compressor and turbine wheels, we have a wheel size ratio of 1:15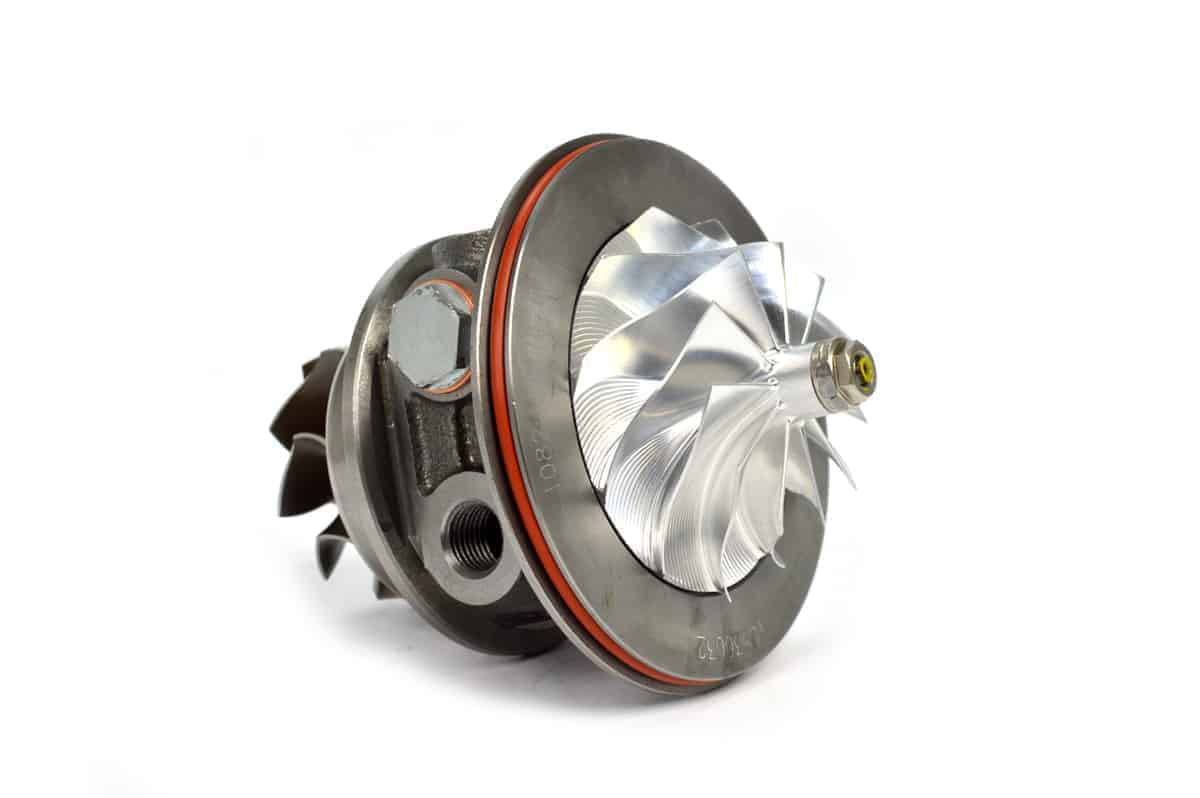 Billet Compressor
Utilizing the Gen1 GTX71 billet compressor wheel, the CST5 can efficiently support 56 lbs/min flowrate and boost pressures over 30psi.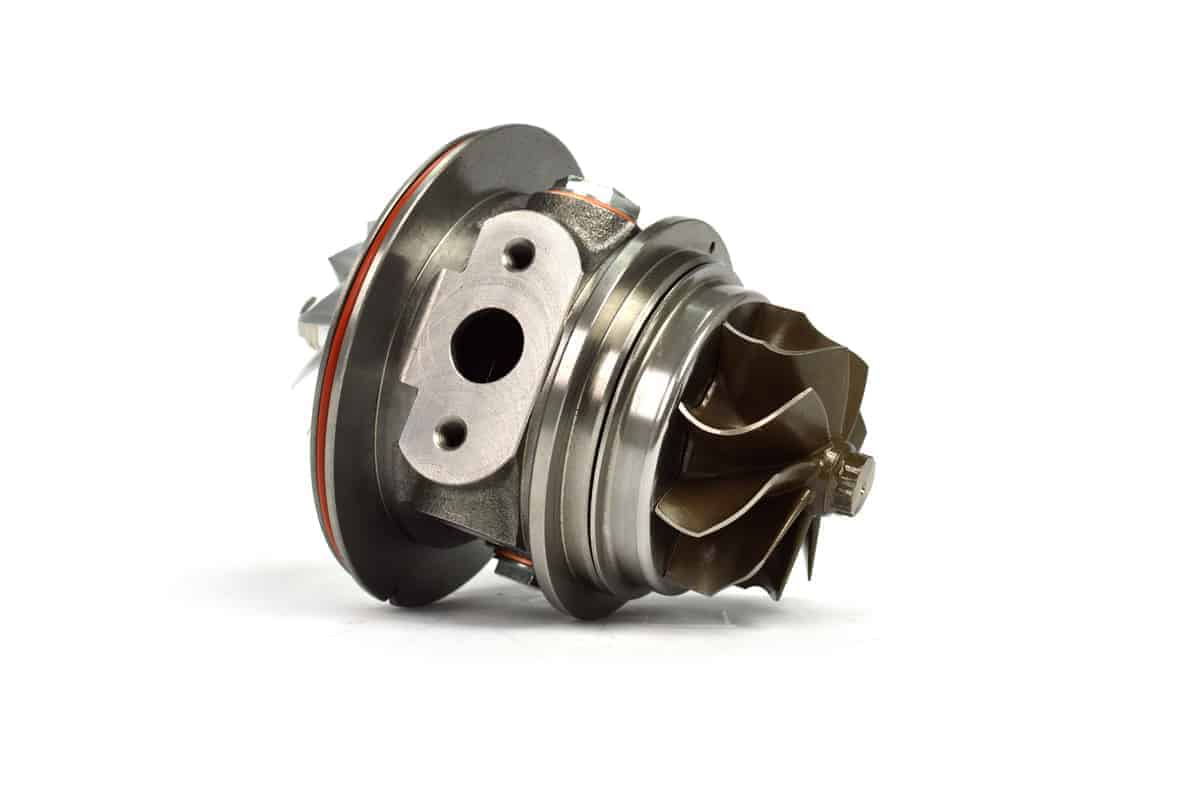 High Flow Turbine
Paired with the compressor wheel is an MHI TF06 high flow turbine wheel. This wheel uses a 9-blade design which reduces overall rotating mass and thus improves response and spool.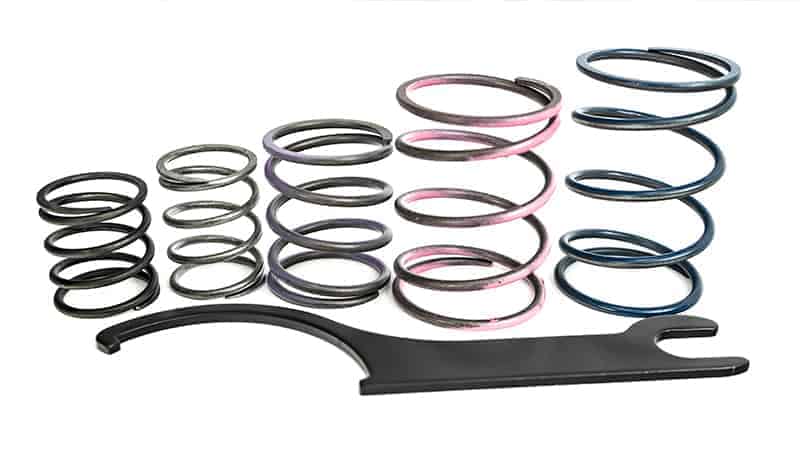 Tunable Wastegate Actuator
The Internal Wastegate Actuator uses a larger diaphragm and piston for improved boost control for the larger CST5.

Also included is an assortment of springs so you can specifically setup you CST5 for your Mazdaspeed.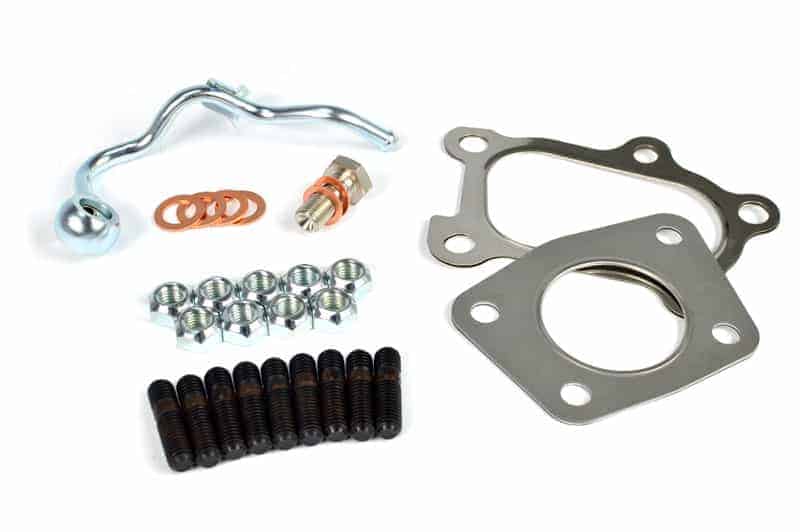 All Hardware Included
The CST5 comes will all the necessary hardware for installation saves you time and money on gaskets, studs, and the specialty parts.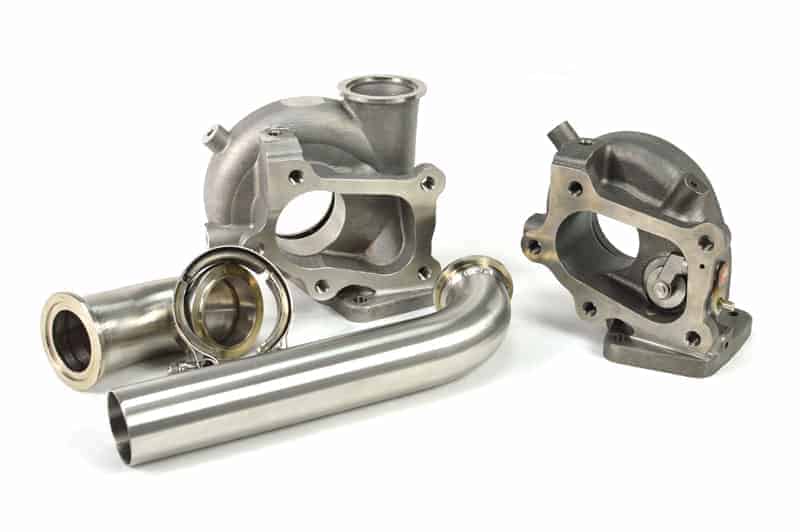 Choose Your Boost Control
Do you want an easy to use Internal Wastegate setup or an External Wastegate setup and screamer pipe? You decide with the CST5!
Internal Wastegate setup includes the 0.82 A/R IWG turbine housing and tunable IWG Actuator.
External Wastegate setup includes the 0.82 A/R EWG turbine housing and V-Band Clamp & Elbow designed for 44mm EWGs. (EWG and Screamer Pipe Not Included) Don't worry, if you want to change your setup later you can!

Compatible with:

 

2006-2013 DISI MZR found in the Mazdaspeed 3, Mazdaspeed 6, & CX-7
Designed in America:

 

Designed in Vancouver, Washington, in the Pacific Northwest.
CorkSport Service & Support:

 

1 year limited warranty, full-color installation instructions, all necessary components, and knowledgeable telephone support at (360) 260-2675.

Auxiliary fueling required for peak power operation of this turbocharger.
EWG variant designed for 44mm or equivalent external wastegates.
External wastegate is NOT included with turbo.
EWG dumptube/screamer pipe is NOT included with turbo.
Some aftermarket and all OEM downpipes will NOT clear the EWG elbow that is included with the CorkSport EWG Turbocharger. Check the "Fitment Notes" tab for details.
---