Find a lower price!?


We'll refund the difference.
---
---
If you're looking for big power for your Mazdaspeed without the headache of non-OE style fitment, then you have come to the right place. The CorkSport CST6 owns the Mazdaspeed Stock Flange Turbine Record at 684whp all while using stock flange components.

Years of R&D have allowed us to design a high-performance turbocharger that can respond quickly, support 600+whp, and perform with stock style turbine flanges. The CST6 features a Garrett CHRA with a Ceramic Dual Ball Bearing Cartridge for improved response and durability for high boost applications. Testing has pushed the CST6 to 38psi maxing out an auxiliary fuel system flowing 40gph of methanol.

The CST6 features a 0.82 turbine A/R and 4" anti-surge compressor cover to support the balanced turbine & compressor wheel sizing. This design provides ~20psi by 3800-3900rpm and top-end power that can support 8000rpm. The total power under the curve generated creates a fun and powerful setup.

The CST6 Turbo is available in Externally Wastegated (EWG) setup only and does include the necessary EWG installation elbow pipe & V-band clamp. We also offer a direct fit dump tube that you save $10 on when purchased with a CST6!

The included CorkSport 4.5Bar MAP sensor is designed to offer accurate and near-instantaneous readings to ensure your car is staying safe. Boost pressure readings are accurate all the way out around 48psi while response time for both pressure and temperature is mere 2 milliseconds. The CS 4.5Bar MAP Sensor uses a custom injection molded body that mimics the OEM MAP sensor. This means a quick 15-30 minute plug-and-play install with no need for custom wiring or expensive adapter harnesses.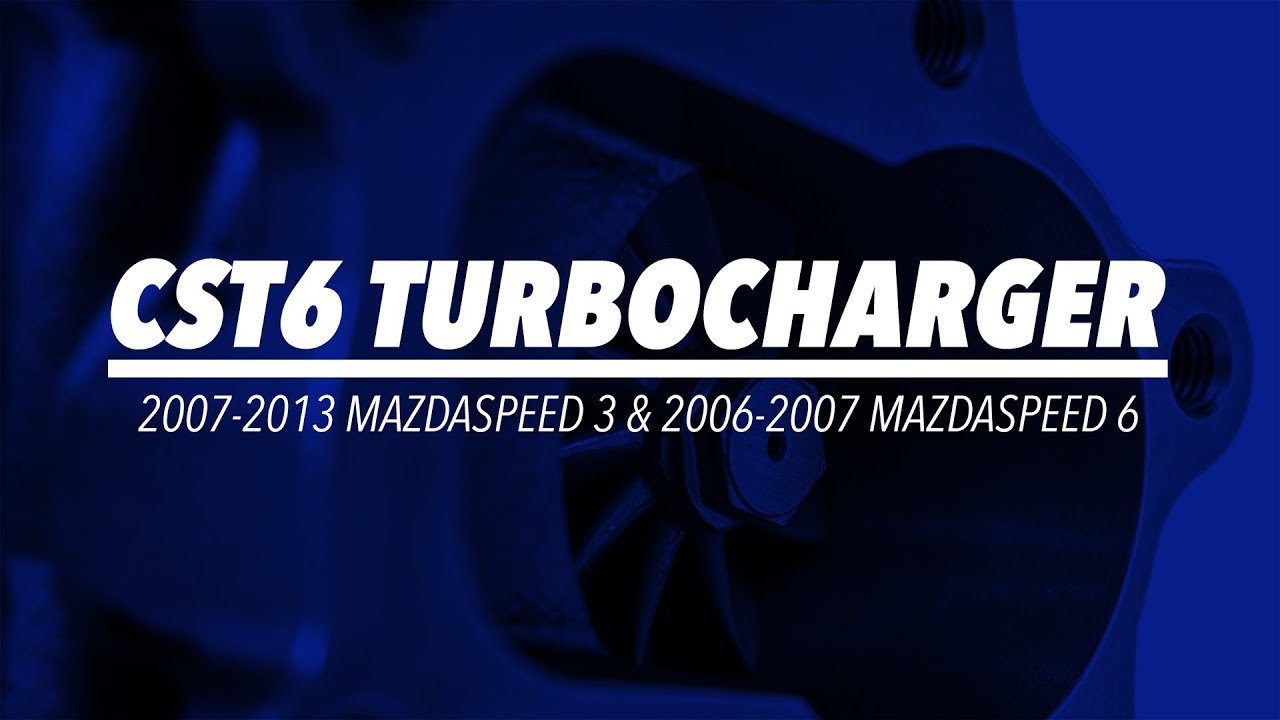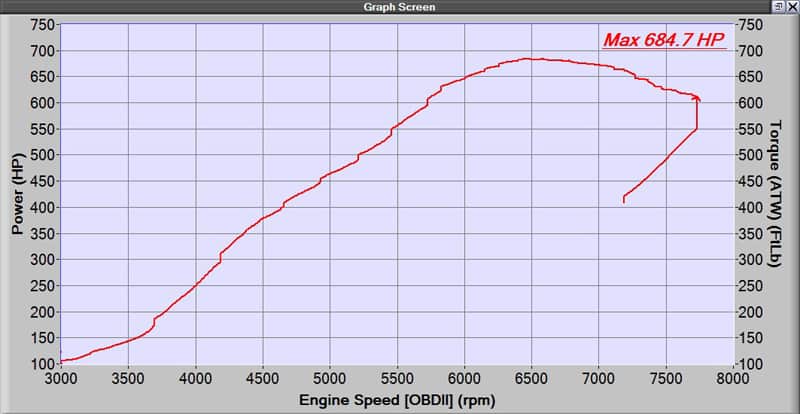 High Performance Focused
The CorkSport CST6 is designed to provide big power potential without the need for a custom turbine flange. It has proven to make mid 500WHP on a "moderate" 26-28psi or be pushed to its limit and make 684WHP at 38-40psi. Don't think this means poor spool characteristics though as the CST6 makes 20psi by 3800-3900RPM!
---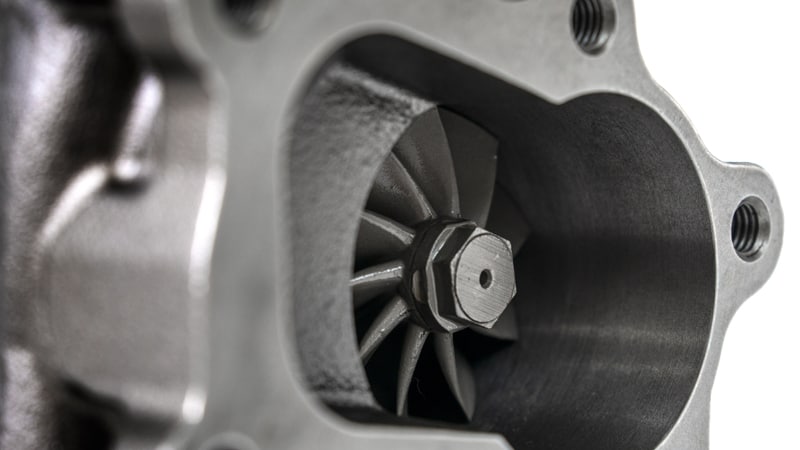 Optimized Turbine Housing
The CST6 uses 0.82 A/R turbine housing in EWG setup only with an optimized scroll design to maximize power potential of the stock Mazda flange. These features offer great spool characteristics for a turbo of this size without impacting maximum power potential. Best of all, it fits exactly where your OEM turbo did!
---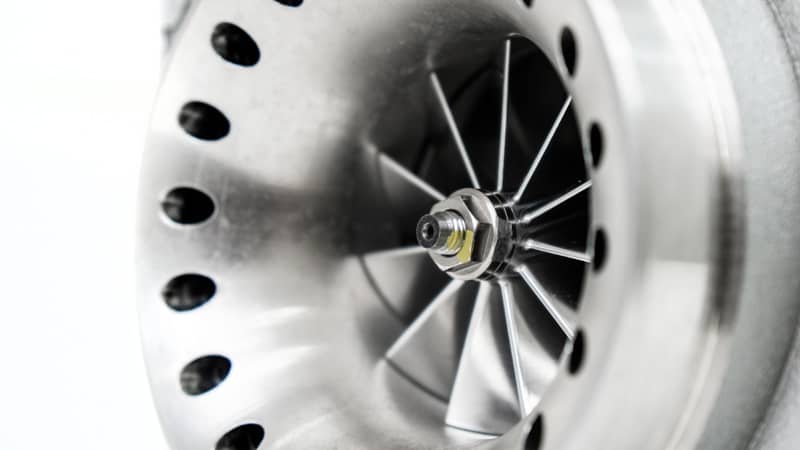 Anti-Surge Compressor Cover
To go with the high performance turbine housing is a 4" inlet compressor cover with anti-surge ports. A 4" inlet was chosen to remove any choke points in the system when used with a 3.5" or 4" intake while the anti-surge ports increase the compressor map width for peak performance. Again it maintains OEM fitment so you do not have to modify your existing parts.
---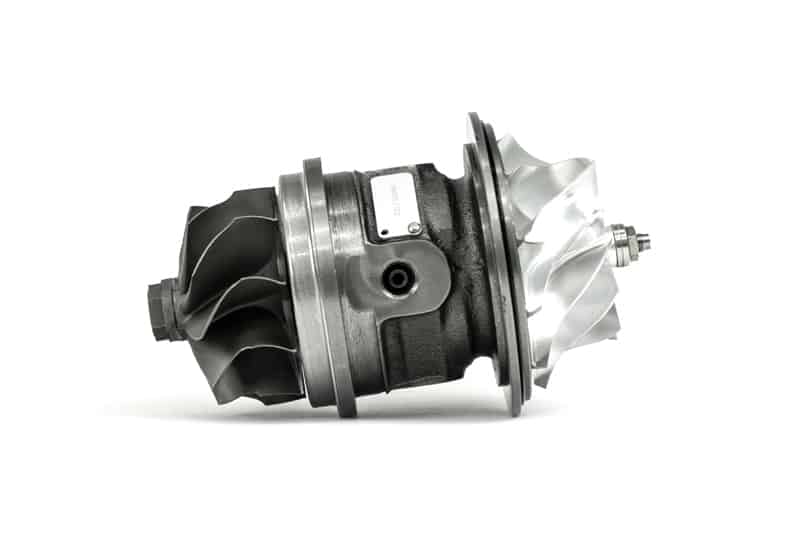 Ball Bearing CHRA
The CST6 uses a tried and true dual ceramic ball bearing Garrett CHRA. We went ball bearing with the CST6 to increase durability, especially since the large wheels and high boost levels cause greater load on the CHRA. We specially modified the Garrett CHRA though to fit with the OEM Mazda oil drain line to simplify your install.
---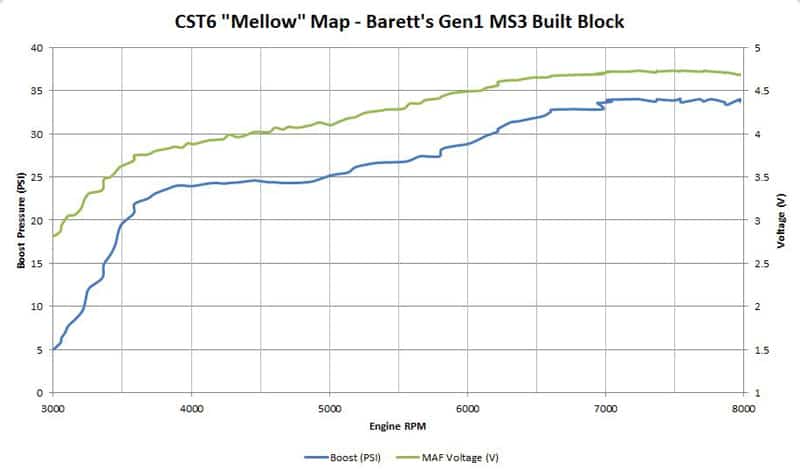 Proven Wheel Combo
Moving the air in the CST6 is again a tried and true combo: the Garrett GTX3576R wheels. Featuring a billet 11 blade compressor wheel rated at 64 lb/min and a 10 blade turbine wheel, the CST6 spools impressively fast, making 20psi by 3800-3900RPM.
---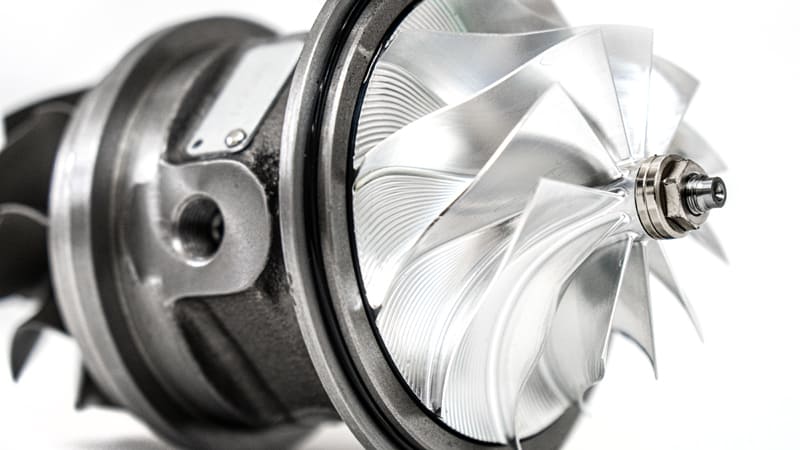 Billet Compressor:
Utilizing the Gen1 GTX76 billet compressor wheel, the CST6 can efficiently support 64 lbs/min flowrate and boost pressures to 40psi.
---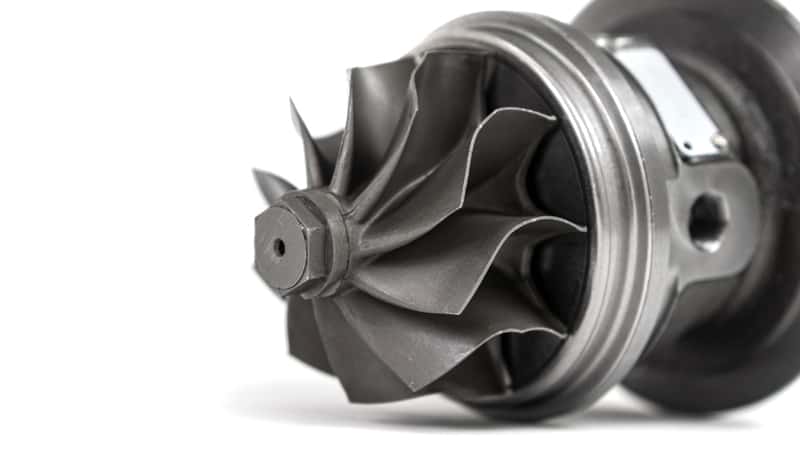 High Flow Turbine
Paired with the compressor wheel is a Garrett GT35 turbine wheel. This wheel uses a 10-blade design which reduces overall rotating mass and thus improves response and spool.
---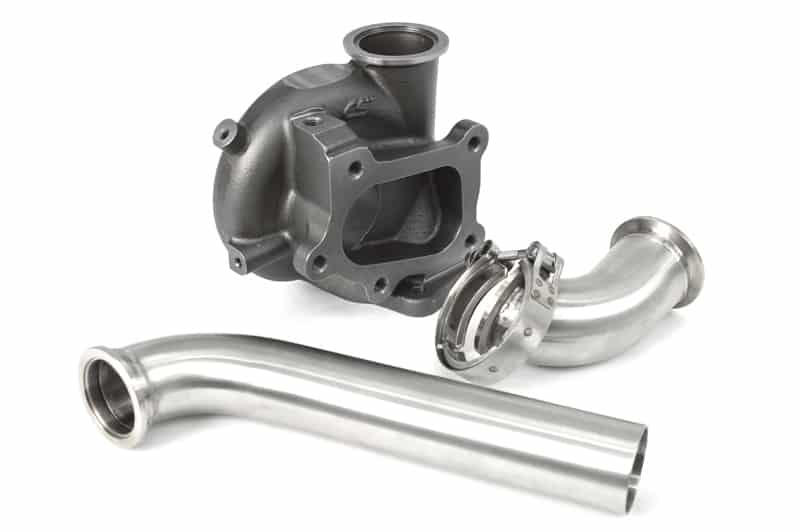 Designed for EWG
In testing it became clear that an internal wastegate setup simply wouldn't cut it for the CST6. So we perfected the CST6 with an EWG housing for the best in boost control. Each CST6 comes with the elbow and clamp to fit a Tial 44mm (or equivalent) wastegate. If you want to further simplify your install, be sure to pick up the optional CS direct fit dumptube so no fab is needed on your CST6 install!
---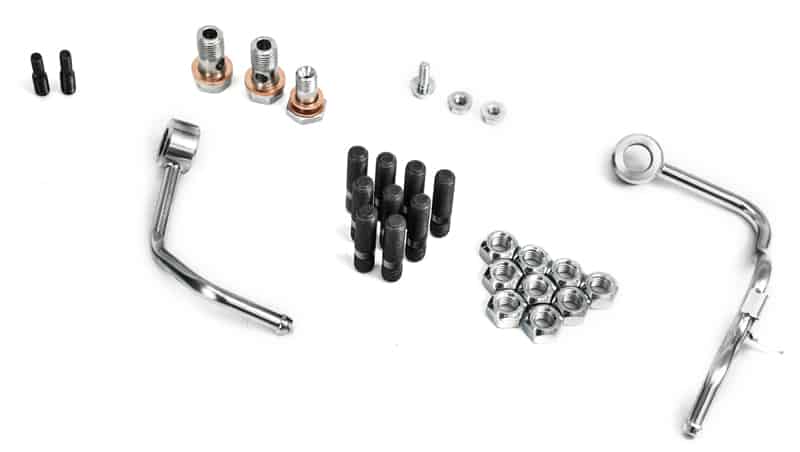 Hardware and Gaskets Included
Each CST6 comes with new gaskets, turbine studs, turbine nuts, new banjo bolts with crush washers, and the coolant lines you need for installation.

Vehicle Fitment:

 

2006-2013 DISI MZR found in the Mazdaspeed 3/6 & CX-7
Developed in America:

 

Designed, tested, and validated in Vancouver, Washington, in the Pacific Northwest.
CorkSport Service & Support:Receive a 1 year warranty, full color installation instructions, all of the needed installation hardware, and knowledgeable telephone installation support.
---